Movies starring Dustin Hoffman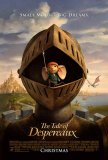 Tale of Despereaux, The
As animated films go, The Tale of Despereaux represents adequate family entertainment. The quality is nowhere near the level we have come to expect from Pixar but, since there are no Pixar films in theaters this time of year, The Tale of Despereau...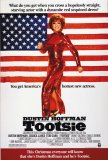 Tootsie
Tootsie works for three reasons: a sharp screenplay, good comic timing, and delightful performances. There's nothing deep or philosophical about the film. It doesn't try to solve the world's problems or uncover some great social truth. It's a ge... Wag the Dog
"Why does a dog wag its tail? Because the dog is smarter than the tail. If the tail was smarter, it would wag the dog." Hollywood and Presidential politics - perfect together. Anyone who doubts this simple maxim will face a challenge to their...