Movies starring Dustin Hoffman Meet the Fockers
I am not a fan of Meet the Parents, the 2000 film that introduced Ben Stiller to the joys of having an ex-CIA agent as a potential father-in-law. The movie is too much like a sit-com, although, as a counterbalance, it offers several big laughs. Me...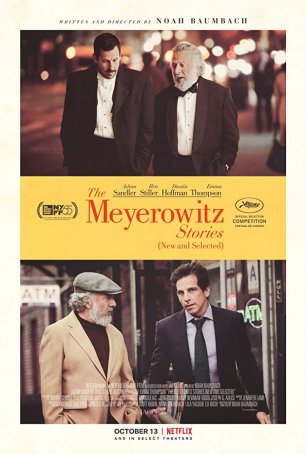 Meyerowitz Stories, The
After the misstep of Mistress America, The Meyerowitz Stories (full name: The Meyerowitz Stories (New and Selected)) represents a "return to form" for writer/director Noah Baumbach. Less pretentious and self-indulgent than some of his mumb...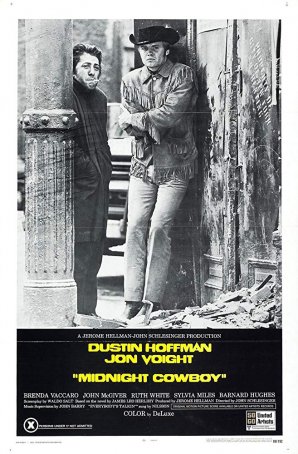 Midnight Cowboy
(Spoilers, as one might expect from a retrospective of a 50-year old movie.)Midnight Cowboy, the only X-rated film to win a Best Picture Oscar, is less shocking than its reputation might indicate. Essentially a two-character buddy film, the ma... Moonlight Mile
When I first saw the trailer for Moonlight Mile, it raised a few red flags, but I was at least comforted by the realization that Dustin Hoffman and Susan Sarandon, the film's stars, are usually reasonably choosy about the roles they tackle. In mak... Mr. Magorium's Wonder Emporium
There's something a little annoying about a movie that tries this shamelessly to be endearing and family friendly. Typically, these kinds of films feature Santa Claus in a significant role. Here, there is no Santa but there is a 243-year old guy ... Outbreak
Apparently, it isn't enough for a plague to be the villain. A microscopic entity, "one billionth [human] size" with the potential of wiping out the population of the United States in 48 hours, doesn't represent a sufficient threat. Therefore, Out... Perfume: The Story of a Murderer
Perfume: The Story of a Murderer is beautiful in its ugliness. Among other things, it features gorgeously composed scenes of maggots, animal entrails, and human corpses. And, in direct contrast to Marie Antoinette, it portrays 18th century France...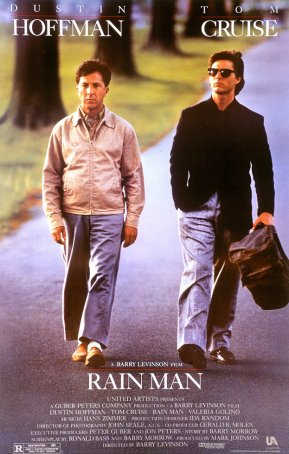 Rain Man
Rain Man is an oddball buddy/road movie that nearly drowns in a tsunami of sentimentality and predictability. An unabashed crowd-pleaser, the 1989 Best Picture Oscar winner has aged poorly, its marginal likability fading like an old Polaroid s... Sleepers
Robert DeNiro. Dustin Hoffman. Brad Pitt. Jason Patric. Kevin Bacon. Minnie Driver. With a talented cast like this, it's virtually impossible to envision a bad movie, and, in that regard, Sleepers doesn't surprise or disappoint. This is easi... Stranger than Fiction
Stranger than Fiction does a lot of things exceedingly well and almost none poorly. It takes a great premise and runs with it, neither wasting opportunities nor going off on tangents. It features strong work from both the main and supporting actors...