Movies starring Michael Pena Shooter
We live in a world in which conspiracy theories abound, so it comes as no surprise that many thrillers incorporate governmental backstabbing, double-dealing, and cover-ups into the fabric of their story. In a time when paranoia and distrust of the...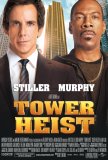 Tower Heist
Whether suffused with tension or laced with humor, the heist movie has enjoyed enduring appeal since the heyday of film noir. Good heist movies proceed according to an established template that includes meticulous attention to the details of the sc... World Trade Center
Turning back the calendar to the morning of September 11, 2001 is a risky proposition for any director, and not to be undertaken lightly. Paul Greengrass succeeded brilliantly with his United 93 and now Oliver Stone, never one to back away from a ...