Movies starring Moritz Bleibtreu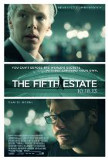 Fifth Estate, The
Perhaps the most curious and counterproductive aspect of The Fifth Estate, the so-called "Wikileaks movie," is the decision by director Bill Condon and screenwriter Josh Singer to establish the film as a thriller. The material covered in the produc... Run Lola Run
Run Lola Run is one of those movies with the kind of advance buzz that it's impossible to ignore. A huge hit both at the 1998 Toronto Film Festival (where it made its North American debut) and at the 1999 Sundance Film Festival, the feature has al...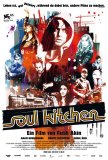 Soul Kitchen
The only reason Soul Kitchen is being marketed as an "art film" in the United States is because it is subtitled. On merit, this is as mainstream as one can imagine - a generic, feel-good plot that's fit for a sit-com. Call it My Big Fat Greek Res... Walker, The
It would be fair to characterize writer/director Paul Schrader as someone who's fascinated by the seamier side of human nature. Some of his best known screenplays, including Taxi Driver and Raging Bull for Martin Scorsese, have plumbed the depths ...