Movies starring Powers Boothe Final Season, The
No one could accuse David M. Evans of a lack of ambition. In The Final Season, he takes a standard sports cliché - the underdog team facing a big game - and grafts onto it countless mediocre subplots. There are so many, in fact, that it would tak...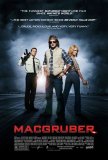 MacGruber
Saturday Night Live movies generally come in two categories: inspired comedies and woefully inept, borderline-unwatchable dreck. Unsurprisingly, considering the difficulty (not to mention the wisdom) of transforming a five-minute sketch into a 90-... Nixon
It's always a tricky proposition to make a motion picture based on recent history -- and the more public the episode, the more difficult it is for the film maker to balance drama with accuracy. This is especially true when that film maker is Olive...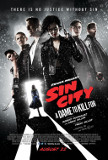 Sin City: A Dame to Kill For
For those who appreciated Robert Rodriguez and Frank Miller's 2005 campy, kinetic film noir homage, Sin City, the 2014 follow-up, Sin City: A Dame to Kill For is unlikely to disappoint. It's more of the same and, although a good deal of the freshne...