Movies starring Rosanna Arquette Crash
It has been called brave, rousing, and shocking. At the 1996 Cannes Film Festival, where it received its world premiere, it was both hailed and booed, and received a special jury prize for "originality, daring, and audacity." Ted Turner, who ...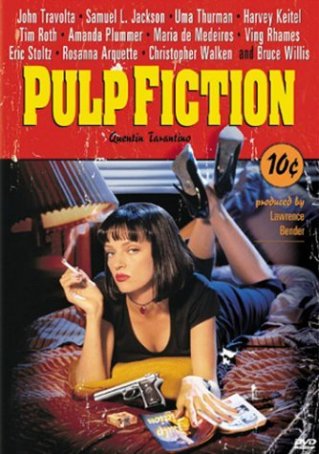 Pulp Fiction
Pulp (pulp) n. 1. A soft, moist, shapeless mass of matter. 2. A book containing lurid subject matter, and being characteristically printed on rough, unfinished paper. "The path of the righteous man is beset on all sides by the inequities of... Whole Nine Yards, The
The Whole Nine Yards suffers from split personality syndrome - it's a strange hybrid of film noir and comedy. At first, this might not seem like an unusual approach, until you recall that most movies of this ilk are satires. That's not what's goi...