Movies starring Zooey Deschanel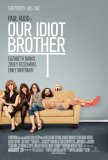 Our Idiot Brother
Lately, comedies seem to come in two flavors: profane raunch-fests that seek to garner laughs via shock tactics and big-screen sit-coms. Despite Zooey Deschanel's repeated utterance of the word "fuck" and a dud of a threesome, Our Idiot Brother fal... Surf's Up
By now, I'm tired of penguins. After Madagascar, March of the Penguins, and Happy Feet, it's time to move on to some new species of beast or fowl. Yet I must admit that of the four recent penguin-centered movies, Surf's Up is the most entertaining... Winter Passing
Winter Passing is a classic example of a pedestrian motion picture being lifted out of mediocrity by an arresting lead performance. Zooey Deschanel doesn't just elevate Winter Passing; she carries it. There are other things to be said in favor of...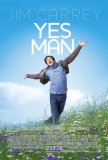 Yes Man
At first glance, Yes Man appears to be yet another high-concept Jim Carrey comedy. After all, the premise can be summed up in a sentence: "A character played by Carrey in 'zany form' must say 'yes' to every proposal." Over the years, we have gott...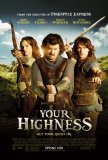 Your Highness
When assessing the small motion picture sub-genre of the "fantasy comedy," it's necessary to acknowledge that the impregnable pinnacle is occupied by Rob Reiner's The Princess Bride, a classic whose prominence may never be challenged. Your Highnes...