Movies starring Zooey Deschanel Bridge to Terabithia, A
Bridge to Terabithia is an example of a movie that does not deliver what the marketing campaign promises. Instead, it delivers something richer and more meaningful. Disney, in its infinite wisdom, is trying to make the film look like a watered do...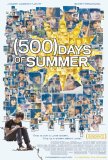 (500) Days of Summer
(500) Days of Summer is a romantic comedy for those who don't often like romantic comedies. Or, to put it another way, it's for those who appreciate the emotions but are unenthusiastic about the clichés and formulas that contribute to the cookie-... Surf's Up
By now, I'm tired of penguins. After Madagascar, March of the Penguins, and Happy Feet, it's time to move on to some new species of beast or fowl. Yet I must admit that of the four recent penguin-centered movies, Surf's Up is the most entertaining... Winter Passing
Winter Passing is a classic example of a pedestrian motion picture being lifted out of mediocrity by an arresting lead performance. Zooey Deschanel doesn't just elevate Winter Passing; she carries it. There are other things to be said in favor of... All the Real Girls
All the Real Girls is an anti-Hollywood romance; a tonic for all those weary of the usual cinematic overglamorization of love. Anchored deep in the bowels of reality, this movie proves that love can be just as affecting and effectively realized wh...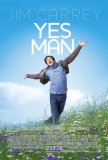 Yes Man
At first glance, Yes Man appears to be yet another high-concept Jim Carrey comedy. After all, the premise can be summed up in a sentence: "A character played by Carrey in 'zany form' must say 'yes' to every proposal." Over the years, we have gott... Good Girl, The
For most people, there is great comfort in routine. We cling to it like an old friend, drifting through life with the certain knowledge that tomorrow will be much like today, which is much like yesterday and the day before that. There's a certain... Elf
Elf is being hailed in some quarters as the next great Christmas classic. The people making such a pronouncement must have seen a different cut of the movie than the one shown to me. Elf is a feather-light motion picture that embraces the Christm... Assassination of Jesse James by the Coward Robert Ford, The
One of the longest films of the fall (both in terms of title length and running length) is The Assassination of Jesse James by the Coward Robert Ford. It seems every bit as long or longer than its 160 minutes. Parts of the movie are brilliant in a ... Hitchhiker's Guide to the Galaxy, The
For those who are fans of Douglas Adams' Hitchhiker's five-book "trilogy," I have two words of advice: Don't Panic! The 2005 film version of the book isn't nearly as bad as many Hitchhiker's lovers have feared. Of course, it's also not as good as i...