Movies with cinematographer Charles Minsky Dear God
At least after seeing this movie, I understand where the title came from -- starting about thirty minutes into this interminable, unfunny feature, I began looking at my watch every few minutes and thinking, "Dear God, is this ever going to end?...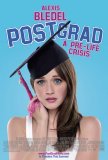 Post Grad
These tough economic times, with the national unemployment rate inching toward double digits, would seem to offer the perfect opportunity to release a movie about the difficulties faced by a recent college graduate in obtaining not merely the "perf... Producers, The
The Producers is a movie based on a play based on a movie about a play. And that's probably the funniest thing about it. In 1968, Mel Brooks made his big-screen directorial and writing debut with The Producers, a slapstick farce about how two B...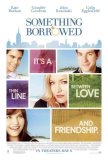 Something Borrowed
There are moments - few and far between, admittedly - when Something Borrowed briefly shines. Alas, those isolated instances aside, the movie is largely a waste of time. A tortured romantic comedy constructed on an uncertain foundation of artifice...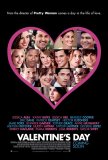 Valentine's Day
It is possible to gather a star-studded ensemble cast and make a frothy, delightful movie about love in its many guises. Richard Curtis did it with Love, Actually and a parcel of international directors accomplished something similar with the duet... You, Me and Dupree
You, Me and Dupree represents the second high-profile movie of the summer of 2006 to be mis-marketed as a comedy. As with The Break Up, this stars one of the featured actors from last year's surprise hit, Wedding Crashers. However, Owen Wilson isn'...