Movies with cinematographer Eduardo Serra Blood Diamond
To an extent, Blood Diamond is a victim of its own length. While the film includes a number of disturbing political and sociological insights, the adventure story is tepid and loses momentum as the storyline bogs down. The main character, played b...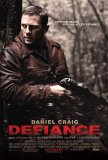 Defiance
For some reason, the Nazis are popular during the holiday season of 2008. They occupy central positions in Valkyrie and Good, flitter around the periphery of The Reader, and are rarely seen but very much present in Defiance. Edward Zwick's adapta... Funny Bones
Funny Bones is anything but what the title suggests. As a comedy, this movie is a complete flop, with fewer laughs than the average mindless sitcom. As a drama, it isn't much more successful. Writer/director Peter Chelsom, who brought us 1992's ... Girl with a Pearl Earring
Girl with a Pearl Earring is the first feature for director Peter Webber. Most freshman filmmakers don't come close to Webber's level of accomplishment, and (not to take anything away from him) some of the credit must certainly be parceled out to ...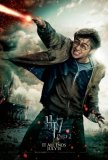 Harry Potter and the Deathly Hallows Part 2
Seen in the Real3D format. After ten years and eight movies, the cinematic adventures of Harry Potter have come to a conclusion. Parties will be held, tears will be shed, and Warner Brothers will rejoice that a franchise like this keeps giving l... Jude
One hallmark of great cinema is that, even when the story is tragic, a viewer can leave the theater both reflective and satisfied. Jude, Michael Winterbottom's ambitious, big-screen adaptation of Thomas Hardy's heartbreaking classic, Jude the ...