Movies with cinematographer Ellen Kuras Analyze That
Analyze That delivers its share of amusing moments, but, when it comes to inventive or inspired comedy, it is lacking. The movie is funnier than a lot of what's available in multiplexes, but that's more a condemnation of the sad state of big scree...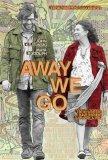 Away We Go
It may be fair to consider Away We Go as Sam Mendes' penance for Revolutionary Road. The director's late-2008 Winslet/DiCaprio reunion was an immersion in bile - an acidic trip underneath the placid exterior of mid-20th century suburbia to a rot t... Ballad of Jack and Rose, The
The Ballad of Jack and Rose is a low-key character study about a father and daughter whose idyllic lifestyle is interrupted by the arrival of three newcomers. Not much happens in this film beyond the evolution of the characters and their relationshi... Be Kind Rewind
Despite some solid laughs and a feel-good ending, Michael Gondry's Be Kind Rewind exists far from the mainstream and its appeal will be limited to those who embrace the kind of awkward quirkiness that defines the production. This comedy/fantasy/dra... Eternal Sunshine of the Spotless Mind
A unique romantic comedy, unfettered by the normal expectations of the genre, is a rare and wondrous thing. That's precisely what director Michel Gondry, working from a screenplay by Charlie Kaufman (Being John Malkovich, Adapatation), delivers. ...