Movies with cinematographer Jan De Bont Basic Instinct
In my original, unpublished review of Basic Instinct (dated March 21, 1992), I wrote the following: "There's a fine line between eroticism and exploitation, and Basic Instinct treads it, using nudity, sex, and violence to cover up the limitations o... Die Hard
Die Hard represents the class of modern action pictures and the standard by which they must be judged. Few films falling into the "mindless entertainment" genre have as much going for them as this movie. Not only is it a thrill-a-minute ride, but...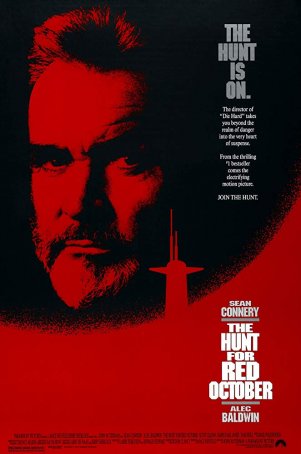 Hunt for Red October, The
When Paramount Pictures greenlit production for The Hunt for Red October, there was no thought of it becoming the first film in a "Jack Ryan" series. Red October, Tom Clancy's debut as an author, became an international best-seller but wa...