Movies with cinematographer Peter Sova Donnie Brasco
Al Pacino in a Mafia movie feels as natural as peanut butter with jelly. Mike Newell, the director of such popular British comedies as Enchanted April and Four Weddings and a Funeral, is another matter altogether. When you think of a director... Feast of July
Feast of July, which arrives under the Merchant/Ivory umbrella (Ismail Merchant having served as executive producer), is much like a big screen version of a double-length Masterpiece Theater episode. By turns tragic and beautiful, but always atmos... Jimmy Hollywood
Barry Levinson had an idea, and a pretty good one at that: take an actor, have him assume the role of a vigilante, and, as public adulation of his assumed personae escalates, blur the line between being a vigilante and acting the part. Unfortunat... Lucky Number Slevin
Lucky Number Slevin is a fascinating case study of what might result if Quentin Tarantino directed a script written for Alfred Hitchcock. From a screenwriting perspective, this is pure suspense, with twists that would appeal to The Master, includi...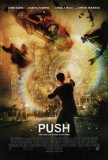 Push
With only one franchise superhero making a motion appearance in 2009 (Wolverine), Push might be among the best available options for fans of the burgeoning movie genre. An original concept that isn't directly based on any comic books or graphic no...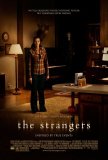 Strangers, The
We tend to think of our homes as places of safety and refuge. The illusory nature of such a belief is quickly dispelled in Bryan Bertino's debut feature, The Strangers. A chilling horror film about a home invasion, this movie doesn't break any ne...