Movies with music written by Deborah Lurie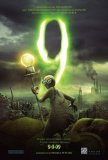 9
Perhaps it says something about the nihilistic perspective of modern society, but the post-apocalyptic story is becoming a popular genre; not since the height of the Cold War have movies been so obsessed with the end of civilization. No longer res...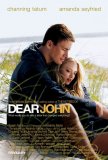 Dear John
Dear John delivers pretty much what one would expect from an adaptation of a Nicholas Sparks novel: a high-profile downer of a Harlequin romance. There's a market for this sort of movie, which lays it on thick and does everything possible to make ...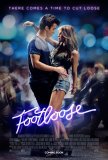 Footloose
When the characters in Footloose are dancing and the music is blaring, the film comes alive. It has energy and personality. Would that the same could be said about the dramatic scenes, which are hamstrung by a combination of mediocre acting and atr...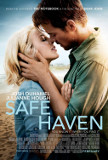 Safe Haven
It's pointless criticizing a Nicholas Sparks movie for being a Nicholas Sparks movie. Sparks, like Barbara Cartland before him, delivers exactly what his fans want: romance between two attractive people. He tugs at heartstrings, acts like an onion ... Unfinished Life, An
Robert Redford on a horse roaming the wide-open countryside of Wyoming - doesn't sound like much of a stretch, does it? What is unusual about Redford's participation in Lasse Hallström's An Unfinished Life is that the actor in as unkempt as he ha...