Movies with music written by Stephen Warbeck Billy Elliot
Taking its clue from recent British imports like Brassed Off! and The Full Monty, Billy Elliot combines whimsy, comedy, and socially-conscious drama into a crowd-pleasing whole. Although neither revolutionary in its approach or subject matter nor ...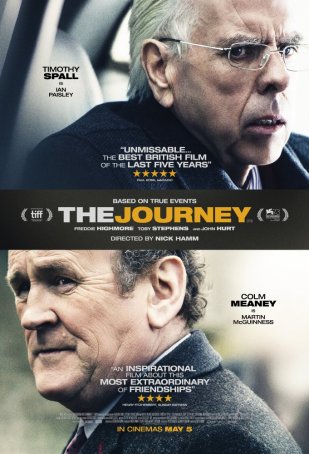 Journey, The
Films based on historical events come in all shades and colors. On one end of the spectrum are those like Gettysburg, with a meticulous attention to detail and adherence to the written record. Then there are movies like The Journey, which use... Mrs. Brown
Mrs. Brown is a love story much in the same vein as Carrington in that it deals with platonic affection that runs deeper and truer than that of the motion picture staple romantic variety. These days, it seems that whenever we see a male/female... Proof
Maybe it's my math/engineering background, but I found Proof to be fascinating both on the stage and on the screen. Actually, appreciation of the film demands little math knowledge (aside from recognizing that a "proof" is a logical set of equatio...