Movies with screenplay written by John August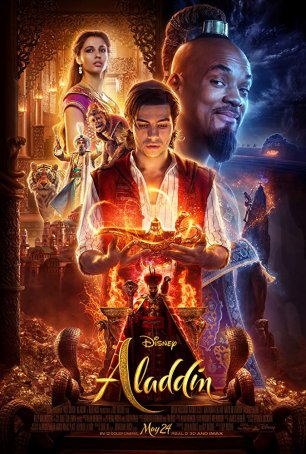 Aladdin
Perhaps the most appropriate word to describe Disney's 2019 re-make of their 1992 classic, Aladdin, is "unnecessary." "Pointless" might also apply. Although those terms could be employed for a host of remakes, they are more apt here ... Charlie and the Chocolate Factory
If there is any living director who can do justice to the warped nature of Roald Dahl's "children's stories," it's Tim Burton. Charlie and the Chocolate Factory isn't the first time these two have "collaborated." Burton produced Henry Selick's anim... Charlie's Angels
When Charlie's Angels first hit the TV airwaves in the 1976-77 season, it was a national phenomenon. Every Wednesday night, millions of household sets would be tuned into ABC for the further adventures of the three "legs" of millionaire private in... Corpse Bride
Note: I suppose the official title of the movie is Tim Burton's Corpse Bride, presumably to distinguish it from William Shakepeare's Corpse Bride or Jane Austen's Corpse Bride. The wordiness seems silly so, for the purposes of this review, the fil...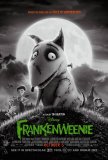 Frankenweenie
Frankenweenie is Tim Burton's animated remake of his live-action 1984 short of the same name. With its unabashed affection for classic monster movies and nods to Universal horror staples, Frankenweenie is almost certain to be beloved by fans of the... Go
Go is the latest piece of high-octane eye candy aimed squarely at members of the infamous Generation X. Fast-paced and often witty, but ultimately vapid, Go borrows heavily both in rhythm and approach from Quentin Tarantino's Pulp Fiction. And, s...