Wrath of Man (United States/United Kingdom, 2021)
May 07, 2021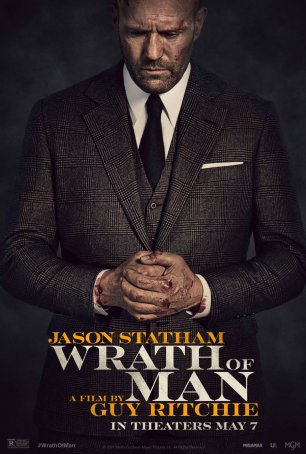 After scoring big with his live-action adaptation of Aladdin for Disney, Guy Ritchie returns to more familiar territory with Wrath of Man, an English-language remake of the 2004 French revenge thriller, Le Convoyeur. Accompanying him on this bloody journey is Jason Statham, participating in his fourth team-up with the veteran director. All the ingredients seem to be in place for a rollicking violent time but the elements don't gel. Tone is one reason – this is a dark, serious film with little of the twisted, snarky humor that has infused Ritchie's best outings (almost becoming his trademark). Then there's the narrative, which is a little too straightforward for a heist film. There are no delicious twists but there are plenty of gaping holes (many of which may have explanations that ended up on the cutting room floor). Finally, the ending is anticlimactic and not as exciting as it should have been.
The film's first half is considerably better than the second hour. Moving at a breezy clip, Wrath of Man using a non-linear approach to introduce the story, establish the characters and their motivations, and generally set things up. However, once all the clues have been provided, there's nowhere the movie can go but in a preordained and not terribly interesting direction. Certain plot threads are unceremoniously dropped, others are never fully explained, and it takes a whopper of a contrivance to allow the story to conclude. One element that didn't bother me is the sudden, offhand manner in which many of the characters are disptached. More movies would benefit from this sort of ruthlessness.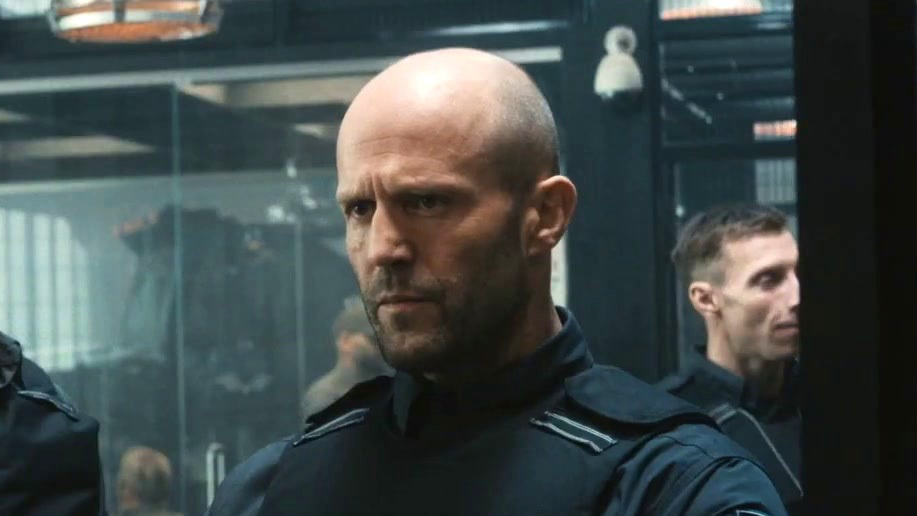 Wrath of Man, which bizarrely opens with a stylistic homage to 007 credits sequences, introduces Statham as the un-Bond-like "H" (everyone in the film has at least one alias), who has just been accepted as a driver/security guard for an armored car company. After impressing his mentor, the fast-talking and genial Bullet (Holt McCallany), with his capabilities, he gets his first job on a three-person team alongside Bullet and the obnoxiously whiny Boy Sweat Dave (Josh Hartnett). It doesn't take long before H makes a name for himself by foiling an attempted robbery by using the expedient method of turning the would-be thieves into corpses. But there's more going on than is initially apparent as a scene featuring Andy Garcia (as an FBI honcho) indicates. Cue a series of time-jumps that fill in H's story. Also in the mix are a gang of ex-military armored car robbers led by their former commanding officer (Jeffrey Donovan) and featuring the stereotypical loose cannon psycho (Scott Eastwood). This group is destined for a collision with H although, as the backstory informs us, it won't be their first encounter.
Jason Statham has a longtime connection with Ritchie, having appeared in three of his early films including Lock, Stock and Two Smoking Barrels, which was a breakthrough for both of them. The role of H, however, is perhaps not the best choice for a reunion. Statham is at his best when he's playing a fusion of John McClane and Rambo, dispensing wisecracks and cracked heads in equal quantities. In Wrath of Man, although there's a narratively-driven reason for his total lack of humor, it transforms the taciturn actor into a robot. Statham's charisma, which can be seen in full bloom in films like The Meg and Hobbs & Shaw, is M.I.A. here. He's outshone by two supporting performers: sidekick Holt McCallany, whose easygoing presence is a balm, and Scott Eastwood, who hits paydirt going over-the-top to make Jan a portrait of cinematic evil.
The concept of conflating a heist film with a revenge thriller would seem to have a lot of promise. The problem with Wrath of Man is that, although both aspects are apparent, neither is well-crafted. It's not relevant whether the central problem lies with the French film (which I haven't seen) or Ritchie's adaptation. The resulting production is lacking in many ways and doesn't offer the level of guilty pleasure normally afforded by members of either genre. The director's first two violence-soaked outings with Statham were solid hits. This one, unfortunately, is a miss.
---
Wrath of Man (United States/United Kingdom, 2021)
---

Three...better movies of this genre
worse movies of this genre
Three...better movies of Jason Statham
worse movies of Jason Statham
Three...better movies of Holt McCallany
(There are no more better movies of Holt McCallany)
worse movies of Holt McCallany
Three...better movies of Rocci Williams
(There are no more better movies of Rocci Williams)
worse movies of Rocci Williams
(There are no more worst movies of Rocci Williams)