Movies starring Art Malik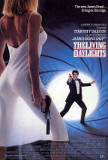 Living Daylights, The
I'll be among the first to admit that Timothy Dalton is a fine actor. But giving a solid performance has little to do with being a good James Bond, and, as accomplished as Dalton is, he's a failure as 007 in The Living Daylights (to give him ... True Lies
A few months ago, when speculation was rampant about who would be the next actor to nab the role of James Bond, Arnold Schwarzenegger's name was bandied about as one of the "long shots." Well, Pierce got the job, not Arnold, but for those who wond...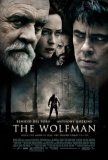 Wolfman, The
All of the great Universal horror movies from the 1930s and 1940s have now been remade: Dracula, Frankenstein, The Mummy, and The Wolf Man. Over the years, there have been numerous cinematic encounters with lycanthropy, but The Wolf Man is to were...