Movies starring Clifton James Cool Hand Luke
"What we have here is… failure to communicate." In the history of motion pictures, there are a few - but only a few - better-known quotes. Even people who have never heard of Cool Hand Luke know that line (and can ape it with an imperfect Sto...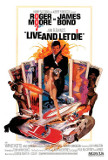 Live and Let Die
Following six James Bond movies with Sean Connery (and one with the dead-on-arrival George Lazenby), it was difficult -- to say the least -- for fans to accept the transition to wisecracking Roger Moore when he debuted in 1973. It didn't help t... Lone Star
In Lone Star, writer/director John Sayles (City of Hope, Passion Fish) cannily blends drama, romance, mystery, and social observation into a satisfying, if slightly overlong, whole. In the hands of a lesser film maker, this material could easi...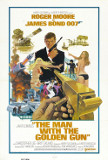 Man with the Golden Gun, The
Few will argue that The Man with the Golden Gun is the silliest of all the James Bond motion pictures (Casino Royale excepted). From the return appearance of Sheriff J.W. Pepper (Clifton Davis) to the ridiculous martial arts fight where two s... Superman II
According to the original plan, Superman II was intended to be released six months after the original Superman (in fact, the end credits for Superman contain the following statement: "Coming Next Summer: Superman II"). The idea had been to film t...