Movies starring John Ratzenberger Bug's Life, A
It's almost a shame that A Bug's Life is debuting so close in the wake of Antz (although, to be fair, the latter film was the first to enter production). No matter when the Pixar/Disney production reached theaters, comparisons between the two comp... Cars
Thus far, Pixar has given features and voices to bugs, toys, monsters, and fish, so why not cars? Although Cars is arguably the weakest animated feature to emerge from the virtual drawing board at this successful company, it's also the best animat... Spirited Away
To animators across the world, Hayao Miyazaki is a god. Within the animation community, his work is revered, and fans of "anime" (Japanese animation) await each new Miyazaki film with the same degree of ill-concealed impatience as displayed by... Toy Story
Ever wonder how toys apparently get from one place to another with no human help? Toy Story, Disney's first feature-length foray into computer animation, postulates that they do it all by themselves. Toys have their own magical world which comes ... Toy Story 2
Four years ago, the release of Toy Story forever changed the face of animated motion pictures. The astonishing, three-dimensional quality of John Lasseter's work amazed both average movie-goers and hard-to-impress critics. Now, in 1999, the toys a...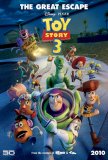 Toy Story 3
Seen in standard (non-IMAX) 3-D. Pixar has done it again, extending an amazing streak of successes that stretches all the way back to the original Toy Story, which changed the face of feature length animation when it reached theaters in 1995. N...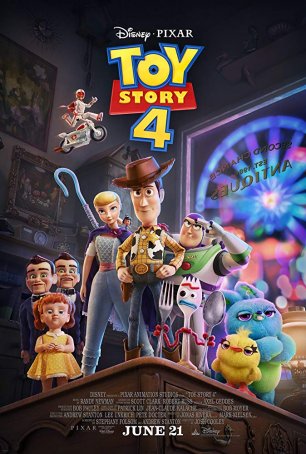 Toy Story 4
By nature, endings are sad. Therefore, it's understandable if a few tears are shed when the final credits begin rolling at the conclusion of Toy Story 4. After all, according to everyone involved, this is reallytrulywepromisethistime the swa...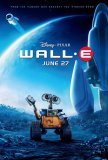 WALL-E
Put simply, WALL-E is about as charming as movies get. In an animated marketplace where everything is starting to look and feel the same, WALL-E stands out because it exhibits a unique identity without losing its appeal to viewers of all ages. It...