Movies starring Seth Green Austin Powers 2: The Spy Who Shagged Me
The title character's "mojo" isn't the only thing missing from Austin Powers: The Spy Who Shagged Me. Also absent are the freshness and spontaneity that characterized the original. Those characteristics have been replaced by lame and obvious atte... Austin Powers in Goldmember
When Mike Myers and Jay Roach introduced the world to Austin Powers: International Man of Mystery in 1997, their intention was to make a one-off spoof of James Bond movies and '60s culture. The movie did okay at the box office, then exploded in po... Can't Hardly Wait
With Can't Hardly Wait, I suppose first time directors Deborah Kaplan and Harry Elfont (whose previous credits include writing the script for A Very Brady Sequel) were trying to recapture the mood of a John Hughes '80s teen comedy. Unfortunately, ... Italian Job, The
The 2003 version of The Italian Job is less of a straightforward remake of the 1969 picture than it is a complete re-interpretation. Enough has changed that it's possible to see the two films not as the same story separated by three decades, but a...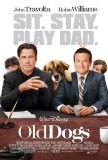 Old Dogs
Here's a primer for how to endure Old Dogs if an unfortunate series of circumstances should place you where seeing it is unavoidable. Arrive late and leave early. In between, visit the concession stand as frequently as possible and stand in the lo...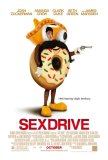 Sex Drive
Sometimes, even a hardened critic can be surprised by a movie. Based on the promotional material, Sex Drive appears headed down the worn track followed by a long line of formulaic teenage road comedies. I won't bother listing the titles - those w... Without a Paddle
Want to know why Paramount Pictures is struggling? Watch Without a Paddle and you'll gain some insight. At least the film understands what it is, as is indicated by the steaming pile of excrement that appears 2/3 of the way through the proceeding...