Movies starring William Forsythe 88 Minutes
It's always a shock when a movie turns out to be this bad. It's an even bigger shock when it features an actor of the caliber and reputation of Al Pacino. 88 Minutes is one of the dumbest thrillers to arrive it theaters in a long time, so it's no...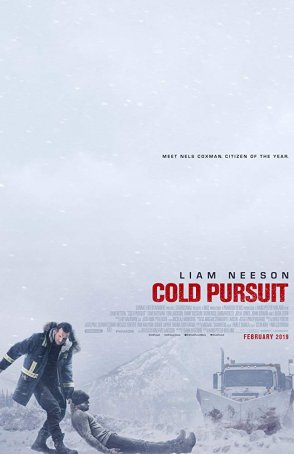 Cold Pursuit
Those going to Cold Pursuit expecting a typical early-year Liam Neeson action thriller may be disconcerted by what Norwegian director Hans Petter Moland delivers. On the surface, this is a standard-order revenge movie: a snow-plow driver, Nels... Devil's Rejects, The
When a movie is this bad, it's hard to adequately describe its awfulness in words. The temptation exists to write something along the lines of: "Something this horrible has to be seen to be believed." Of course, that kind of advice would lead to ... Freedomland
Freedomland is one of an increasingly endangered species: the adult movie that's about something. By "something," I mean a serious issue - the kind of thing films shy away from for fear of alienating viewers. Underneath the trappings of a police ... Halloween
When it comes to remakes, I no longer ask "why?" but merely accept the inevitable. The reason always has more to do with greed and a lack of originality than a desire to re-create something out of affection or as an homage. To a certain extent, a ... Rock, The
It seems that once every dozen-or-so years, Sean Connery has the urge to go back into Bondage. After turning in his tuxedo and Aston Martin following 1971's Diamonds Are Forever, Connery ventured into the acting market as a free agent. His v... Virtuosity
A general rule of summer film watching is to beware any August release featuring a major star. The only reason for a distributor to hold back such a production is a lack of faith in the picture's ability to succeed in the highly-competitive early ...