Movies with cinematographer Eric Edwards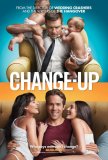 Change-Up, The
The Change-Up has designs of being the next big raunchy comedy of the Summer of 2011, following on the heels of Bridesmaids, The Hangover Part II, Bad Teacher, and Horrible Bosses. However, while there's sufficient profanity, sex, nudity, and excre...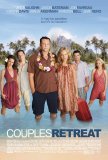 Couples Retreat
At the very least, it's necessary to respect what the filmmakers try to do with Couples Retreat, even if the end result isn't fully successful or satisfying. Their goal is to take the basic template for a raunchy sex comedy and change it up by ins...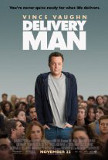 Delivery Man
Calling Delivery Man a "comedy" is a bit of a stretch, because it's rarely funny. Dumb, yes, but not in a way that's worthy of more than a half-hearted chuckle. Then again, it functions even worse as a "drama" because the production insults the vie... Flirting with Disaster
Different parts of the female anatomy fascinate various men. Some are drawn to legs, others to breasts, and others to hips. But Tony, one of the many characters to join the bizarre cross-country trek chronicled in Flirting with Disaster, is an ar...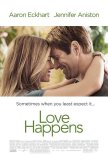 Love Happens
Is this a movie or a feature-length advertisement for Qwest? We're not just talking one product placement; this brand name is nearly omnipresent. The title Love Happens is a play on the common phrase "shit happens." However, while the "shit" m...