Movies with cinematographer Ericson Core Daredevil
In the Pantheon of Marvel Comics superheroes, Daredevil is more of a demi-god than a full-blown deity. He's a notch below Spider-Man, The Fantastic Four, The Hulk, and The X-Men. 20th Century Fox has acknowledged this when determining Daredevil's... Fast and the Furious, The
Speed, adrenaline, and a distinct lack of intelligence - those are characteristics that could easily be ascribed to street racing, an underground sports phenomenon that keeps the police busy in some communities. The same adjectives can be used to ... Invincible
One corner of the genre of sports clichés is devoted to true stories of overachieving underdogs. In recent years, Disney has repeatedly raided this area, creating one inspiring story after another, most of which (like Remember the Titans and The R... Payback
Payback is the most viscerally involving thriller to be released in the last several months. Granted, the plot is far from air-tight (in fact, towards the end, it begins to resemble Swiss cheese), but the adrenaline level is heightened to the poin...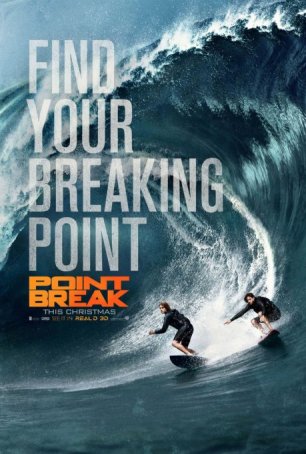 Point Break
Give the makers of Point Break credit - in reworking Kathryn Bigelow's 1991 thriller, they didn't go for a point-by-point revision. Director Ericson Core and screenwriter Kurt Wimmer opted to try something different. Unfortunately, differ...