Movies starring Eric Bana Munich
A film of uncommon depth, intelligence, and sensitivity, Munich defies easy labeling. Watching the movie is like reading a top-notch espionage thriller by Le Carre or Deighton. Yet, at the same time, this is a visual experience. The moral and ethic... Other Boleyn Girl, The
Historical dramas aren't as popular as they were during the years when they were routinely clogging Oscar nomination lists and taking home awards, so it's a source of curiosity every time one comes out to see what concessions have been made to incr... Romulus, My Father
Distilled to its essence, Romulus, My Father is a standard-order coming-of-age movie. Like most movies of this sort, it's based on someone's memoirs (in this case, those of Raimond Gaita) and includes moment of tragedy, sentimentality, and serenit...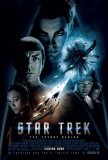 Star Trek
Spoiler Warning! This review contains spoiler elements, especially for those unfamiliar with the general premise. In a culture where seemingly everything is remade or re-booted, even Star Trek, the venerable science fiction TV show and movie se...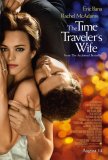 Time Traveler's Wife, The
The Time Traveler's Wife is a conventional adaptation of an unconventional novel. That's not necessarily a bad thing - screenwriter Bruce Joel Rubin and director Robert Schwentke (Flightplan) impose structure on a story that, in Audrey Niffenegger... Troy
The line between epic spectacle and overblown bore is often as unclear as it is easily crossed. So it's no surprise that Wolfgang Petersen's Troy navigates that demarcation like a drunk driver on a twisty two-lane highway. There are times when T...