Movies starring Ernie Hudson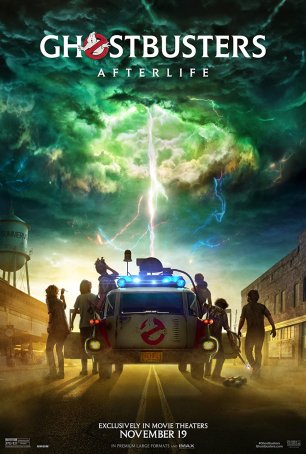 Ghostbusters: Afterlife
Get ready for a deep dive into nostalgia. Ghostbusters: Afterlife, although boasting a next generation of Ghostbusters, works best for those who have seen (and at least somewhat remember) the original two Ivan Reitman films from the '80s. Althou... Crow, The
The Crow is a gothic nightmare. With a view of Detroit that is every bit as bleak and dazzling as the urban panoramas presented in Batman and Blade Runner, this film makes it clear from the outset that wherever its flaws may lie, they will not be ... Miss Congeniality 2
I can understand a sequel to Star Wars. Or Superman. Or The Matrix. Or even Before Sunrise. But Miss Congeniality? Are Hollywood's executives so greedy and creatively bankrupt that they will take any property that made a tidy profit and churn o... Miss Congeniality
If there were lingering doubts that the time has come to write an obituary for Sandra Bullock's days as a leading lady, Miss Congeniality should dispel them. Trailing in the wake of a string of duds, the most recent of which were the un-releasable... Congo
Since the release of Jurassic Park, Michael Crichton has become a Hollywood staple. Rights to each new novel are quickly optioned, and the resulting film is on the market as soon as ILM can get the special effects done. Congo is the fourth adapta...