Movies starring Giancarlo Giannini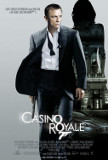 Casino Royale
When Pierce Brosnan took over the role of James Bond for Goldeneye, much was made about how the franchise was being "modernized." In reality, the only apparent changes were cosmetic. Brosnan's 007 was easily connected to the character previously p... Hannibal
It's a safe bet that Ridley Scott's Hannibal is one of the most anticipated motion pictures of 2001. MGM, which owns the North American distribution rights, expects the film to have the biggest opening of any movie in the company's history (beatin...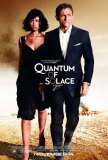 Quantum of Solace
"Bond. James Bond." Once, those three words stood nape hairs on end for fans of the action/adventure genre. A lot has transpired since 1963 when Dr. No was brought to the screen, but Bond has been a great constant through all those years. One... Swept Away
Swept Away, or Swept Away... by an Unusual Destiny in the Blue Sea of August, as it is more properly known, was made during the most fertile period of director Lina Wertmuller's career. Wertmuller, whose entrée into filmmaking came via working as...