Movies starring James Gandolfini Night Falls on Manhattan
Into the calm before the box-office storm of The Lost World rises Night Falls on Manhattan, Sidney Lumet's triumphant return to worthwhile movie-making. The director of such memorable films as Serpico, Dog Day Afternoon, and Network has been in a ... Romance and Cigarettes
Sometimes, it's virtually impossible to understand how things work in Hollywood. Crap like Captivity and Norbit get releases while offbeat, enjoyable productions like Romance and Cigarettes languish. The film received its world premiere two years...
Taking of Pelham 123, The
The Hollywood remake train continues unabated, racing through signals as it dives underground into New York City's subways. At least it can be said that this, the third version of The Taking of Pelham 123 (following the 1974 feature and a 1998 mad...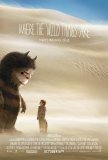 Where the Wild Things Are
Where the Wild Things Are may be the first family film in recent memory to rely not on narrative or character development but on ideas and the director's vision. The result is an involving experience for all but the most fidgety children and an op...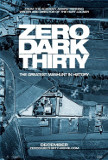 Zero Dark Thirty
Zero Dark Thirty is a compelling contemporary thriller with the added benefit of also being an engrossing character study. Like Argo, it interweaves elements of the historical record with fictional embellishments and speculation to create a tapestr...