Movies starring Stephen Tobolowsky Garfield
If there was a single thought prominent in my mind as I watched Garfield: The Movie, it was "Why?" Not so much "why" I was there (although my decision to get up early on a Saturday morning to attend this screening might be a cause for concern), bu... Insider, The
It has been four years since the events depicted in Michael Mann's The Insider occurred. Actually, to be precise, it has been four years since some of them occurred. In the interests of drama, a certain amount of "fictionalization" has taken plac... Memento
Memory - it is one of the key elements that separates human beings from animals. It is one of the basic building blocks of personality. Who we are is shaped as much by our experiences as by our environment. Memory can also be unreliable, not to ...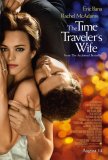 Time Traveler's Wife, The
The Time Traveler's Wife is a conventional adaptation of an unconventional novel. That's not necessarily a bad thing - screenwriter Bruce Joel Rubin and director Robert Schwentke (Flightplan) impose structure on a story that, in Audrey Niffenegger... Wild Hogs
Wild Hogs is more tired, worn out, and sagging than its protagonists - an arthritic comedy whose humor is below mediocre and whose drama is cringe-worthy. Were it not for the marketability of its stars, this movie would be headed directly for Netf...