Movies starring Warren Clarke Clockwork Orange, A
Throughout his 50-year career, and especially in his great films, director Stanley Kubrick had a penchant for taking the novels of others and re-shaping them to fit his own vision. Of the 16 movies Kubrick directed (including his final feature, Ey...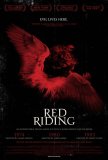 Red Riding: 1980
The middle segment of the Red Riding trilogy, Red Riding: 1980, represents the best of the three films - a taut, bleak perspective of the power of pervasive corruption. By the end of this movie, it becomes clear that the rot within the Yorkshire p...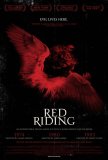 Red Riding: 1974
There are two commonly heard sayings about power. The first, "With great power comes great responsibility," sounds almost sanctimonious but represents the credo by which we expect heroic figures (such as policemen) to live. The second, "Power cor...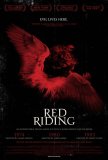 Red Riding: 1983
Red Riding: 1983 brings the Red Riding trilogy to a close and, if the five-hour saga doesn't precisely conclude with a proverbial "bang," neither does it go out with a whimper. The third movie represents the middle ground between the promising-but...