Movies with cinematographer Allen Daviau Astronaut's Wife, The
The Astronaut's Wife is the latest demonstration of how a good "high concept" does not necessarily translate into a decent motion picture. With its Invasion of the Bodysnatchers-inspired storyline, this movie could have been an effectively creepy ... Congo
Since the release of Jurassic Park, Michael Crichton has become a Hollywood staple. Rights to each new novel are quickly optioned, and the resulting film is on the market as soon as ILM can get the special effects done. Congo is the fourth adapta...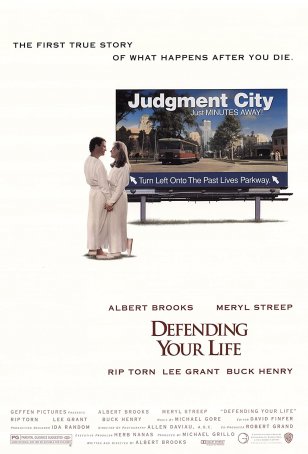 Defending Your Life
Most people believe in some form of an afterlife, although the specifics vary from individual to individual. In scripting Defending Your Life, Albert Brooks approached the subject from more of a philosophical than a religious/spiritual perspective... E.T.
E.T. - The Extra-Terrestrial is one of the biggest money makers in box-office history. It is quite possibly the best known of all Steven Spielberg's films. Even at the relatively young cinematic age of two decades, it is beloved by multiple gener... Van Helsing
In the 1930s, monster movies were the staples of Universal Pictures' line-up, a cash cow as the industry metamorphosed from silent films to talkies. Although the monsters came in all sizes and flavors, none could match the appeal of the "Big Three...