Movies with cinematographer Ted Moore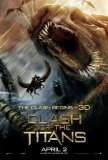 Clash of the Titans
On the surface, Clash of the Titans would seem to be mixed using a sure-fire recipe for success, so where did things go wrong? How did a film that should have captured the imagination of the young Star Wars generation end up failing? Some of it h...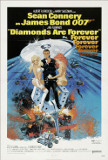 Diamonds Are Forever
Released in 1971, Diamonds Are Forever was Sean Connery's final "official" turn as James Bond (although he eventually starred in Never Say Never Again, 1983's Thunderball remake). After skipping On Her Majesty's Secret Service, Connery was lure...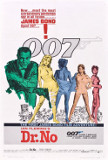 Dr. No
Barring a television adaptation of Casino Royale in the 1950s (not to be confused with the 1967 movie of the same name), 1962's Dr. No was the first opportunity fans of Ian Fleming's James Bond had to watch the intrepid superspy in action. Ho...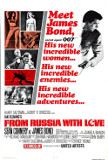 From Russia with Love
From Russia with Love, along with its successor, Goldfinger, represents Bond at his best. Although the series has run for more than thirty years with seventeen "official" entries, it has yet to better, or even equal, what it achieved in 1963-19...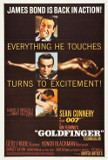 Goldfinger
With 1964's Goldfinger, the third James Bond story to reach the screen, the "Bond formula" had reached maturity. Screenwriter Richard Maibaum, a participant in the scripting of the previous two movies, Dr. No and From Russia with Love, had id...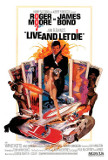 Live and Let Die
Following six James Bond movies with Sean Connery (and one with the dead-on-arrival George Lazenby), it was difficult -- to say the least -- for fans to accept the transition to wisecracking Roger Moore when he debuted in 1973. It didn't help t...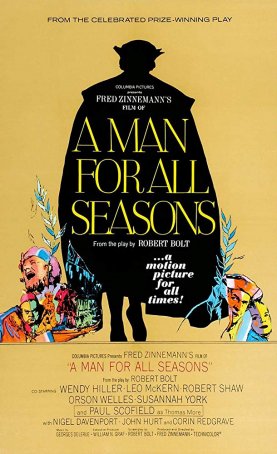 Man for All Seasons, A
There are times when A Man for All Seasons seems like an older, gentler uncle to George R.R. Martin's Game of Thrones. (Martin was in part inspired by some of the more salacious and bloody episodes of English history, particularly during th...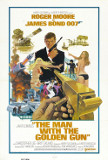 Man with the Golden Gun, The
Few will argue that The Man with the Golden Gun is the silliest of all the James Bond motion pictures (Casino Royale excepted). From the return appearance of Sheriff J.W. Pepper (Clifton Davis) to the ridiculous martial arts fight where two s...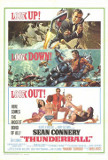 Thunderball
By the time Thunderball, the fourth in the "official" James Bond film canon, was released, the "Bond Formula" had already been perfected. It goes something like this: take the suave 007 (always impeccably dressed and ready with a witty one-l...