Movies with music written by Brian Reitzell 30 Days of Night
It's a pleasant change of pace to get a vampire movie where the bloodsuckers are allowed to be monsters. You know what I'm talking about - no more of this brooding, tortured soul shit. The undead here are hardcore killers, ripping apart their vic...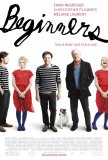 Beginners
Beginners comes as close to presenting a first person perspective as a movie can without employing distracting gimmicks. Told from the point-of-view of the protagonist, Oliver (Ewan McGregor), the narrative follows not only his activities in the pr...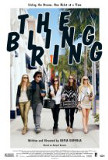 Bling Ring, The
Watching The Bling Ring, Sofia Coppola's exploration of today's "celebrity culture," is an uncomfortable - bordering on unpleasant - experience. The problem isn't the depiction of the underside of America's celebrity obsession but the manner in whi... Lost in Translation
Simply put, Sofia Coppola's Lost in Translation is an amazing motion picture. There may be some controversy over whether she truly wrote the screenplay on her own (there are sequences that argue that she at least had help from someone with a littl...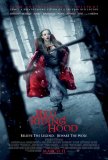 Red Riding Hood
At least the werewolves in Red Riding Hood have teeth and, when in human form, they don't parade around shirtless. Alas, wearing the PG-13 like a Scarlet Letter, the movie advertises an absence of true horror. Even Lon Cheney Jr.'s Wolfman was scar... Stranger than Fiction
Stranger than Fiction does a lot of things exceedingly well and almost none poorly. It takes a great premise and runs with it, neither wasting opportunities nor going off on tangents. It features strong work from both the main and supporting actors...