Movies with music written by Georges Delerue Joe vs. the Volcano
John Patrick Shanley made a name for himself by scripting Moonstruck, the award- winning 1987 romantic comedy starring Cher and Nicolas Cage. Joe Versus the Volcano, a provocatively-titled, modern day fable, is his fourth script and first oppor...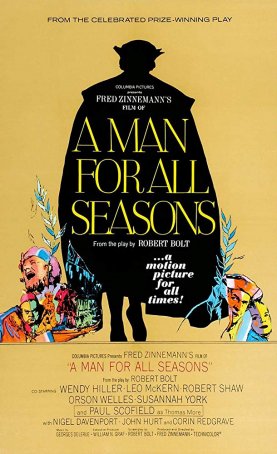 Man for All Seasons, A
There are times when A Man for All Seasons seems like an older, gentler uncle to George R.R. Martin's Game of Thrones. (Martin was in part inspired by some of the more salacious and bloody episodes of English history, particularly during th... Platoon
Since the end of the Vietnam War in the early 1970s, numerous motion pictures have attempted, with varying degrees of success, to capture one or more aspects of the most contentious American conflict of the 20th century. From this crop, three stand...