Movies with music written by Trevor Morris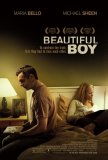 Beautiful Boy
When a murderous rampage occurs involving a high school or college-age perpetrator, the initial spotlight shines upon the killer. The usual questions - notably "Why?" - are asked. Inevitably, others, especially the parents, will be pulled into the...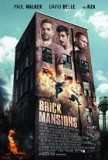 Brick Mansions
As cynical as it may sound, it's probably true that the death of actor Paul Walker gave life to Brick Mansions. A D-grade action flick with nothing to recommend it beyond a cacophony of mind-numbingly generic action sequences, Brick Mansions can be...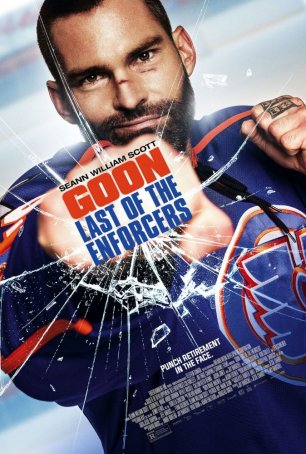 Goon: Last of the Enforcers
Since its 2011 release, the film Goon has become something of a cult phenomenon, especially among Canadian hockey fans. (Is that term redundant?) This status likely explains the existence of a sequel. Called Goon: Last of the Enforcers, it con... Hills Have Eyes II, The
The Hills Have Eyes II is a sequel to a remake but not a remake of a sequel. Curiously, Horrormeister Wes Craven has been involved in all four movies featuring the words "hills" and "eyes" in the title. He wrote and directed the 1977 original and ...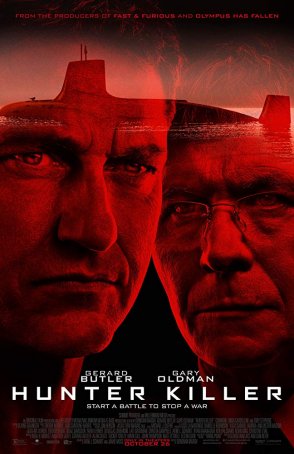 Hunter Killer
Hunter Killer is not going to challenge Das Boot for the title of "best submarine warfare film of all time." By tossing aside the reliable characteristics of the genre (claustrophobic atmosphere, sense of isolation, simmering tension), di...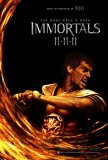 Immortals
Immortals plays like the illegitimate offspring of 300 and Clash of the Titans, but while it represents a substantial improvement over the latter, it falls short of the former. As is typical of films directed by Tarsem Singh (The Cell), a weak narr...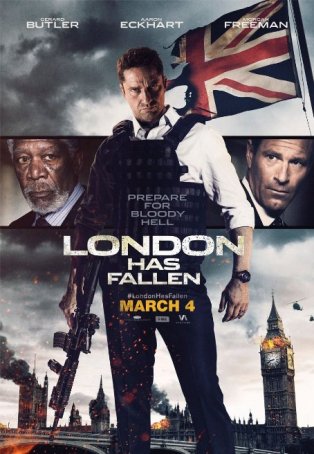 London Has Fallen
2013's Olympus Has Fallen was a surprisingly entertaining Die Hard knock-off set in Washington D.C. with intrepid Secret Service Agent Mike Banning (Gerard Butler) out to rescue President Benjamin Asher (Aaron Eckhart) from the hands of terrorists....
Olympus Has Fallen
There's irony to be found in the recognition that the best Die Hard to be released in 2013 isn't the franchise's official entry, A Good Day to Die Hard, but the White House-based copycat, Olympus Has Fallen. And, while Gerard Butler is no Bruce Wil... Stealth
If Rob Cohen's name wasn't attached to this project, I would swear it was the work of Michael Bay. It has all of the crowd-pleasing director's trademarks: plastic characters, chaotic camerawork, lots of things blowing up, and an incredibly dumb sc...