Bumblebee (United States, 2018)
December 23, 2018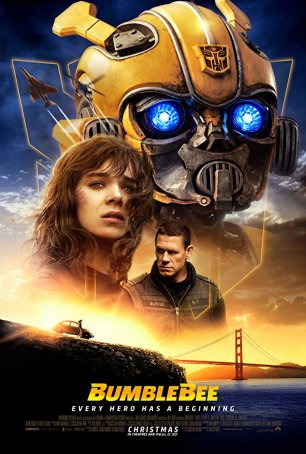 When you're a kid, you have your favorite toys. You play with them regularly and rigorously until, eventually and inevitably, you grow tired of them and move on. Then, if they're good toys, someone else will pick them up and use them. Same toys…different play scenario. That's what has happened with Transformers. Now that Michael Bay is finished (although he's still listed as a producer), it's time for a new vision, a new storytelling voice, and a new hand at the helm.
The best place to start is to forget all the Bay-directed films. Their era is ended. This is a re-imagination (technically, a prequel). Excepting Peter Cullen, who has a "voice cameo" in his signature role of Optimus Prime, none of the actors return. This is an entirely new cast with a new aesthetic. For director Travis Knight (Kubo and the Two Strings), it represents new territory (his first live-action feature) and, although he doesn't avoid robot-on-robot carnage, he doesn't revel in it the way Bay did. He makes this as much about the human characters as the Transformers and focuses on emotions and friendship over violence and special effects. That may also have something to do with the film's writers. The screenplay is credited to Christina Hodson with Kelly Fremon Craig (the writer/director of Edge of Seventeen) doing a rewrite.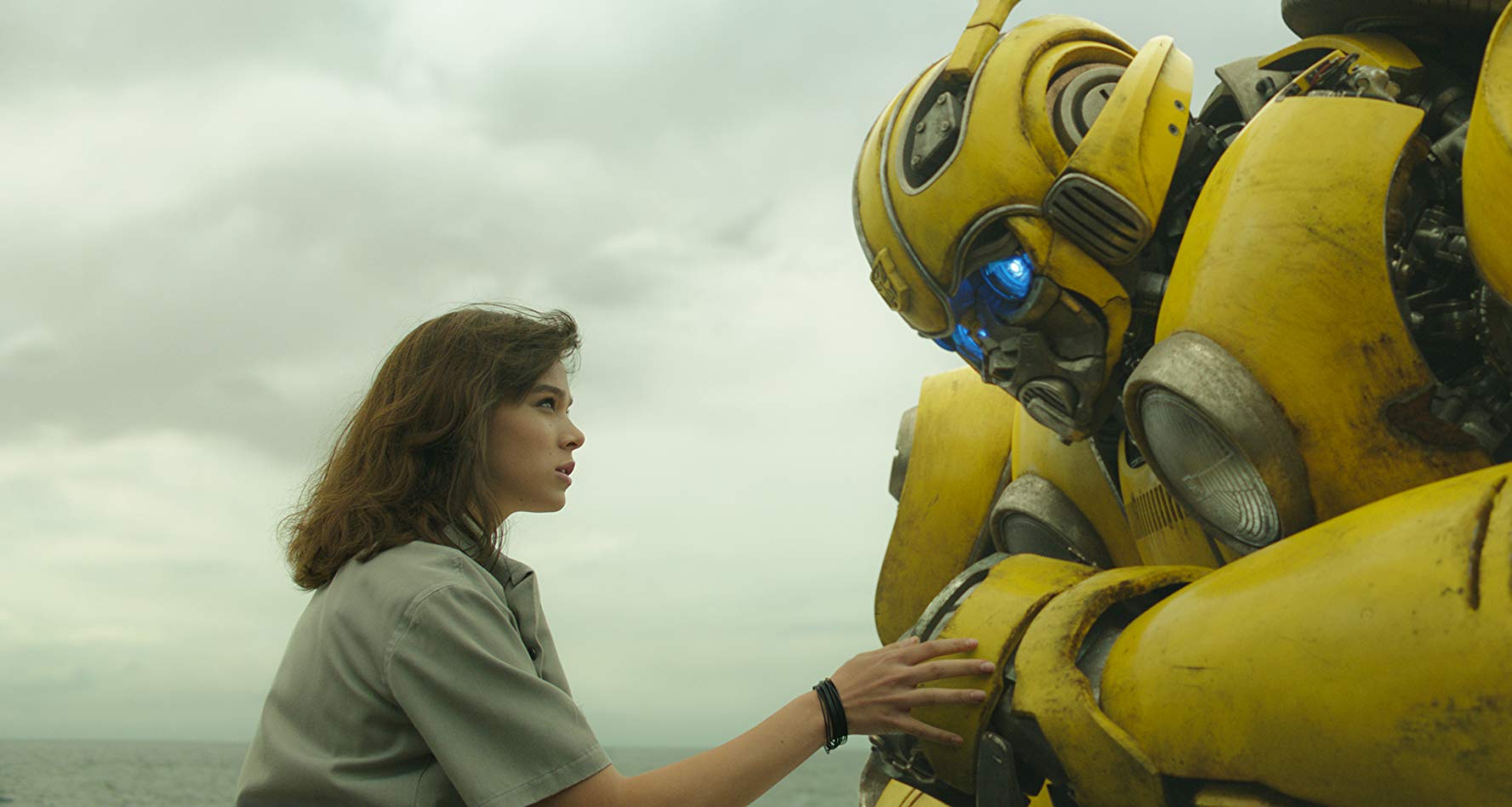 The movie begins with a short prologue set on the Transformers' home world of Cybertron, which has been torn apart by civil war. Sensing defeat, Optimus Prime evacuates his Autobots, sending them to different potential future bases for the resistance. For Bumblebee, this means Earth. His arrival isn't met with open arms, however. He is almost immediately attacked by a group of soldiers led by Burns (John Cena), whose furious attacks damage him. The situation becomes worse when Decepticons Shatter (voice of Angela Bassett) and Dropkick (voice of Justin Theroux) enter the fray. The critically wounded Bumblebee has no choice but to shut down and, in the shape of a yellow VW bug, he is left for scrap.
An unspecified time later, that's how 18-year old Charlie (Hailee Steinfeld), finds him. At first, she thinks she's getting a really cool birthday present when the junkyard dealer offers her the wreck, although she doesn't realize how "cool" it is. That night, in her parents' garage, she and Bumblebee come face-to-face. The next few days are about them getting to know one another as the Autobot becomes for Charlie what she lacks: a friend and confidante. Eventually, Shatter and Dropkick discover that Bumblebee isn't dead and, when they come looking for him, this new, unconventional friendship is put to the test.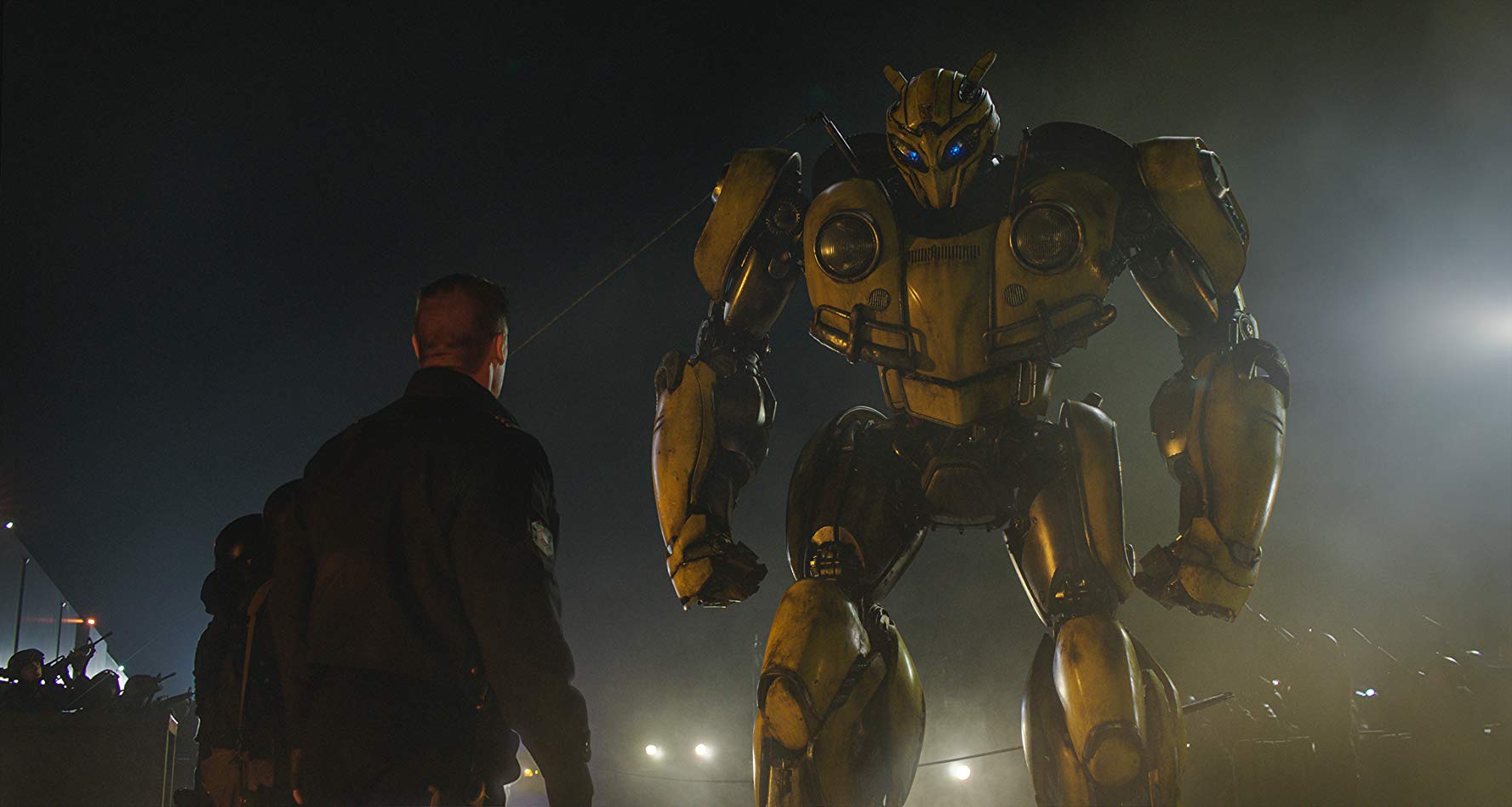 The film's approach to its human protagonist is much different than how the series worked when the role was filled by Shia LeBeouf (films #1-3) or Mark Wahlberg (#4-5). Bumblebee treats Charlie as a real person and gives her believably normal problems that an outcast 18-year old might face. Hailee Steinfeld's performance shadows the one she gave in Edge of Seventeen and the relationship that develops between her and the strangely awkward, gentle Bumblebee recalls the similar uncertainty of John Carpenter's Starman (no romantic angle, obviously) with hints and echoes of King Kong, The Iron Giant, and E.T. Knight devotes a significant amount of Bumblebee's running time to the development of the bond between Charlie and Bumblebee – something unheard-of when Bay was in charge. There's time for slapstick humor such as a scene in which the giant robot explores Charlie's empty house. In fact, one could argue that the weakest aspect is the Autobot/Decepticon struggle. This being a Transformers movie, however, a certain level of fighting and mayhem is expected and, although Knight scales down the scope, he understands the need for some kick-ass robot-on-robot violence.
Ample efforts are made to establish Bumblebee as a product of the 1980s (1987 in particular). The trappings of modern life are absent: no cellphones and no Internet. Video games are at their most primitive and televisions are large, blocky devices. Kids are awakened by clock radios and listen to Walkmans. And the songs they hear on those devices infuse the soundtrack: Simple Minds ("Don't You Forget About Me"), A-Ha ("Take On Me"), Tears for Fears ("Everybody Wants to Rule the World"), The Smiths ("Girlfriend in a Coma"), Steve Winwood ("Higher Love"), and others.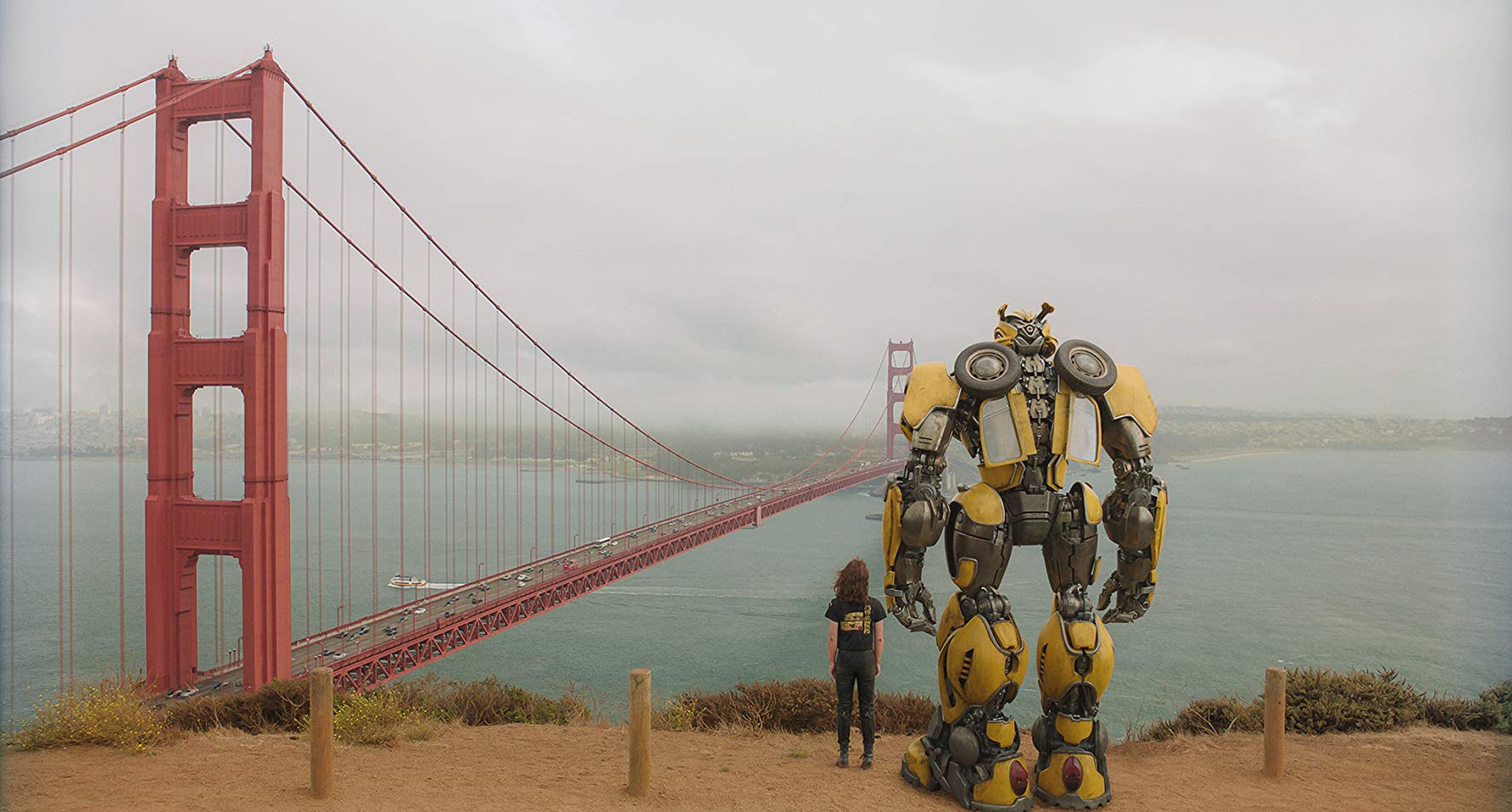 The movie works in large part because of the depth of Steinfeld's performance. We haven't seen such a well-realized character in any of the other Transformers movies. She is supported by Jason Drucker as her annoying younger brother Otis; Jorge Lendeborg Jr. as her neighbor and quasi love-interest, Memo; and Pamela Adlon as her mother, Sally. John Cena, while not striving for a Best Supporting Actor nomination, is adequate for the part he's playing. Steinfeld's true co-star, however, is all CGI. Like the women who played opposite Kong, Steinfeld has to overcome of the obstacle of not having a human to interact with – something she accomplishes with aplomb.
Bumblebee is a Transformers movie for those that hated the previous five. For eleven years, this series has succeeded commercially while failing artistically. It has become a punch-line Michael Bay has chuckled at while endorsing enormous paychecks. Suddenly, all that has changed. For fans of the brand, this movie hopefully remains faithful to the backstory while carving out a new chapter and offering enough high-tech action to engage and enthrall. For everyone else, it comes closer to a real movie than its predecessors – a well-paced science fiction action thriller with elements of drama, whimsy, and a strong inter-species buddy movie element. Surprisingly, Bumblebee is one of the best escapist films of the season.
---
Bumblebee (United States, 2018)
---

Three...better movies of this genre
worse movies of this genre
Three...better movies of Hailee Steinfeld
worse movies of Hailee Steinfeld
Three...better movies of Jorge Lendeborg Jr.
(There are no more better movies of Jorge Lendeborg Jr.)
worse movies of Jorge Lendeborg Jr.
(There are no more worst movies of Jorge Lendeborg Jr.)
Three...better movies of John Cena
worse movies of John Cena