Movies starring James Rebhorn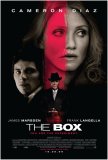 Box, The
Feelings of déjà vu while watching The Box are understandable (perhaps inevitable), with the movie evoking memories of a Twilight Zone or Outer Limits TV episode. Such similarities are not coincidental; the author of the source material, Richard... Game, The
Alfred Hitchcock used the term "refrigerator movie" to describe certain films. According to the great director, refrigerator movies are well-paced thrillers that work effectively while being watched, but fall apart upon later examination (whil... How to Eat Fried Worms
What would an after school special look like if it was made by the producers of Fear Factor? Although it's hard to say for sure, How to Eat Fried Worms provides a reasonable approximation. Despite being based on a popular children's book, the mot... Meet the Parents
What has happened to Robert De Niro's career? Once referred to as one of the top working American actors, De Niro has seen his talents wasted countless times in recent years as he has chosen one bad project after another. The list of titles reads...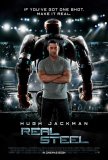 Real Steel
Real Steel, despite being dubbed the "Rock-em/Sock-em Robot movie," seeks to achieve more than such a limiting nickname might imply. A fusion of three popular genres - the father/son relationship movie, the boy-and-his-dog movie, and the sports mov... Scotland, PA
In high school, teachers spend a great deal of time guiding students through the rigors of Shakespeare's tragedies and histories, but what about the comedies? Much Ado About Nothing, The Merchant of Venice, The Taming of the Shrew, Macbeth... Yes, ...