Movies starring Vinnie Jones Condemned, The
The Condemned is the latest action film from director Scott Wiper. It is also a noun describing those poor viewers who end up stuck in a theater showing this film. In principle, I'm all for balls-to-the-wall action films that serve up a fifth of ...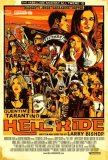 Hell Ride
Hell Ride is pretty much what a viewer would expect from a movie of that name. The film is chock full of motorcycles, cheesy dialogue, naked women, and over-the-top acting. It's part homage and part parody and works best when seen as an unabashe... Lock, Stock and Two Smoking Barrels
The tale of Lock, Stock, and Two Smoking Barrels is the most improbable of success stories. After having difficulty securing a financial backer, Guy Ritchie's debut feature became one of the biggest home-grown successes in the U.K. last year. Now... She's the Man
"Be not afraid of greatness: some are born great, some achieve greatness and some have greatness thrust upon them". - Twelfth Night, Act II, Scene V That single quotation, and a few of the names and plot points are all that remain of Shakespeare... Snatch
As his career develops, it may turn out that British maverick filmmaker Guy Ritchie has only the taste and talent to make one kind of film - but, if every salvo he fires is as snappy, funny, and energized as his initial two movies (Lock, Stock and ... Swordfish
"You know what the problem with Hollywood is - they make shit." It is with that statement - not profound, but undeniably true - that Swordfish opens. And, while this movie isn't going to convince anyone that the major studios have suddenly turn... X-Men: The Last Stand
For X-Men viewers, this is probably as straightforward as it gets: if you liked the first two, you're likely to appreciate the third. X-Men: The Last Stand isn't as taut or satisfying as X-Men 2, but it's better constructed and better paced than t...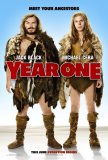 Year One
Two weeks ago, I wrote that, while watching Land of the Lost, I felt a sense of depression. That feeling revisited me during Year One, an inexplicably unfunny comedy made by two people who have proven they can do much better: director/co-writer Ha...