Movies with cinematographer Michael Coulter Bank Job, The
The Bank Job is a heist movie in the classic tradition - it details every aspect of the caper, from its genesis to its aftermath. The fact that there's political intrigue and espionage swirling around the edges only makes it more fascinating. Dir... Four Weddings and a Funeral
The simplest and most honest expression of praise that I can offer Mike Newell's latest movie is that it represents two hours of solid movie magic. Four Weddings and a Funeral possesses the rare ability to make an audience laugh (and laugh hard) a... Love, Actually
Love Actually doesn't have a cynical frame in its celluloid. It's for all those romantics who think there aren't enough happy endings. Richard Curtis' movie dips so deep into the well of feel-good sentiment that it will threaten to send some audi... Mansfield Park
Mansfield Park has always been viewed as Jane Austen's most confounding novel. Scholars are divided over its literary merit, and many Austen-philes prefer to ignore its existence altogether, seeing it as a kind of "black sheep" in the author's cat...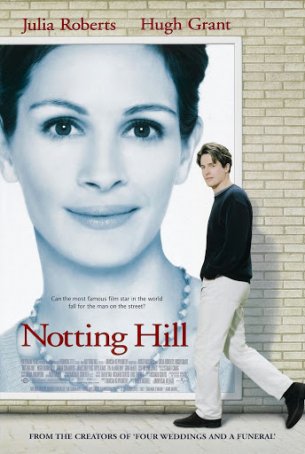 Notting Hill
In Western culture, we are obsessed by the concept of celebrity. How else can one explain the plague of paparazzi that descends on public figures when they make appearances, or the popularity of gossip magazines and TV shows? Celebrities are l... Sense and Sensibility
It's a curious thing that the best 1995 adaptation of a Jane Austen book happens to be of her worst novel. Sense and Sensibility was the author's first published work and, as is often the case with early writing efforts, displays an undeniable shal...