Movies directed by Roger Donaldson Bank Job, The
The Bank Job is a heist movie in the classic tradition - it details every aspect of the caper, from its genesis to its aftermath. The fact that there's political intrigue and espionage swirling around the edges only makes it more fascinating. Dir... Dante's Peak
Where are the flying cows when you really need them? Dante's Peak is obviously predicated on the dubious idea that bigger is better. 1996's Twister brought in hundreds of millions at the box office by showcasing relatively small (if something s...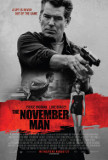 November Man, The
The November Man feels like just about every B-grade spy thriller that has ever been committed to the silver screen. With a slipshod narrative that could be mistaken for diluted Ludlum, Deighton, or Le Carre, The November Man provides us with an op...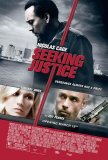 Seeking Justice
Seeking Justice is making a token theatrical stop on the fast track to home video (which is where the distributor, Anchor Bay, makes most of its money). A cheap and cheesy thriller that feels like it was (badly) adapted from a beach novel (although... Species
The villain of Species -- a new science fiction/action/thriller/gorefest from director Roger Donaldson -- is a sexy young alien named Sil (Natasha Henstridge). For most of the film, her primary problem is a massive case of sexual frustration. Eve...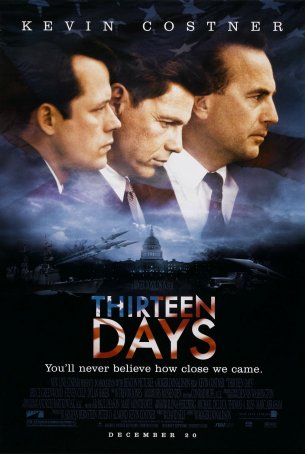 Thirteen Days
For thirteen days in 1962, from October 16 through October 28, the world teetered on the brink of nuclear war as the United States and the Soviet Union stood toe-to-toe, neither bending, each waiting for the other to blink. Despite public assu... World's Fastest Indian, The
The World's Fastest Indian is not, as the title might suggest, a National Geographic special. Instead, it's a based-on-a-true-story tale that crosses no fewer than four genres in the space of a little more than two hours. Although some aspects of...