Movies with music written by Clint Eastwood Absolute Power
In 1997 movies, the White House is under siege, although not as literally as in last year's Independence Day. No less than three major motion pictures released between New Year's Day and the twilight of the summer season have stories that postulat...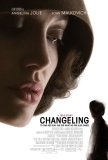 Changeling
Clint Eastwood's Changeling falls into a common trap: by trying to do too much, it accomplishes too little. If the film feels overstuffed and poorly focused, that's because the screenplay, credited to Babylon 5 creator J. Michael Straczynski, atte... Flags of Our Fathers
Flags of Our Fathers is Clint Eastwood's homage to the honored dead of World War II as well as a meditation upon how an icon is formed. Based on the book by James Bradley and Ron Powers, the movie centers around the Battle of Iwo Jima, one of the ... Grace Is Gone
If Martian Child is the price film goers must pay in order to get Grace Is Gone, then it's a worthwhile trade. This low-key drama, the directorial debut of James C. Strouse, is the kind of opportunity that real actors relish. With a minimalist plo...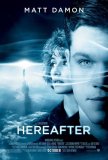 Hereafter
It's safe to say that, as a director, Clint Eastwood shows no fear. Only a few years beyond telling the story of Iwo Jima from the Japanese point-of-view, Eastwood ventures down another little traveled cinematic avenue by making what is essentiall... Letter from Iwo Jima
Letters from Iwo Jima is a unique American-made war movie for at least two reasons: it depicts the battle from the perspective of the losers and it represents the United States as the "enemy." Coupled with Flags of Our Fathers, Letters from Iwo Ji... Million Dollar Baby
Warning! Beginning with paragraph #4, there are spoilers. Viewers who like virginal movie experiences should proceed at their own risk. What a marvelous return to form Clint Eastwood has made following the disaster of Blood Work. In fact, one ...