Movies with music written by Gustavo Santaolalla 21 Grams
21 Grams is a stunning kaleidoscope of a motion picture - a mosaic of images that gradually resolves itself into a powerful tale of tragedy and redemption. Not only is this one of the year's most compelling motion pictures, but, in terms of struct... Amores Perros
Without a doubt, the majority of the reviews of Amores Perros, the acclaimed debut feature from Mexican filmmaker Alejandro González Iñárritu, will, at one time or another, invoke Pulp Fiction. There are undeniable similarities, although most o...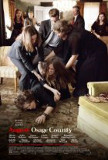 August: Osage County
August: Osage County is all about the acting. That makes sense because the storyline doesn't offer much that could be considered new or remarkable. It's as big a downer as the pills popped by matriarch Violet Weston (Meryl Streep) but the quality ... Babel
Babel represents director Alejando Gonzalez Iñárritu's conclusion to a stylistic and thematic trilogy begun in Amores Perros and continued in 21 Grams. Of the three, Babel is arguably the most accessible. As with 21 Grams (and to a lesser degree ...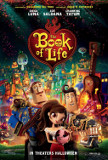 Book of Life, The
The Book of Life represents Guillermo del Toro's most hands-on foray (to date) into the realm of family friendly entertainment; this is closer in tone and sensibility to one of Tim Burton's offbeat animated films than one of Pixar's more "vanilla" ... Brokeback Mountain
Longing is such a potent element of the human experience that it has formed the fabric of numerous stirring motion pictures. Brokeback Mountain is one such movie - a tale of love and loss, of unrealized dreams, and of lives wasted by denying passi... Motorcycle Diaries, The
Before he became the leader of the Cuban Revolution, Che Guevara was an introverted medical student living a sheltered life in Buenos Aires. His life changed in 1952, when, despite almost being done with his degree, he decided to take a break from ... North Country
In the tradition of Norma Rae and Silkwood, North Country is the story of one woman's struggle against an inflexible corporation. Despite some third-act flaws that weaken the conclusion, North Country does what it sets out to do: inspire and uplif...