Movies with music written by John Carpenter Escape from New York
1988. New York City, overrun by crime, is walled in. It becomes the world's largest, most uncontrolled prison, with the inmates prevented from escaping by armed guards who man the walls twenty-four hours a day. Those confined within the cit... H20
Has it really been twenty years since John Carpenter's low-budget chiller, Halloween, hit the nation's screens and paved the way for a decade's worth of bloody slasher movies? To date, the original Halloween has been one of the few entries into ... Halloween
In late 1978, a small horror film opened in Bowling Green, Kentucky (before moving on to Chicago and New York City) that would change the face of the genre. Initially dismissed by many serious critics as unworthy of attention or praise, the motion... Halloween
When it comes to remakes, I no longer ask "why?" but merely accept the inevitable. The reason always has more to do with greed and a lack of originality than a desire to re-create something out of affection or as an homage. To a certain extent, a ...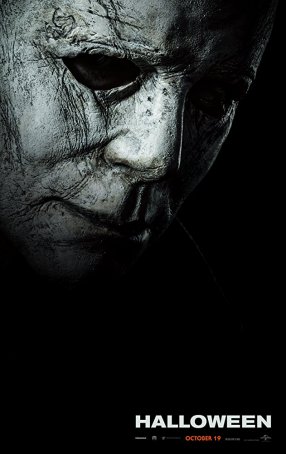 Halloween
This is the sequel Halloween fans have been awaiting for four decades. With John Carpenter whispering in his ear (the original director returned in an "advisory" capacity and as co-composer), David Gordon Green has taken the series back to...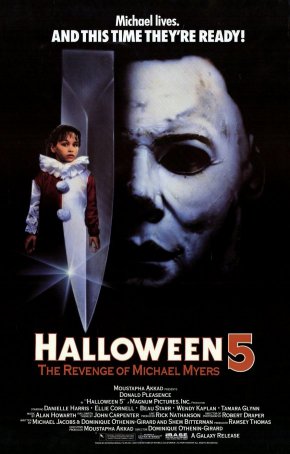 Halloween 5: The Revenge of Michael Myers
Spoilers aplenty! You have been warned.The ending of Halloween 4, one of the stronger sequels in the long-running horror franchise, promised something special for Halloween 5. Alas, the filmmakers, concerned about losing audiences if the famil... Halloween 6: The Curse of Michael Myers
Before Jason and Freddy, there was Michael Myers, wearing his white-painted Captain Kirk mask and stalking Jamie Lee Curtis. Michael made his debut in John Carpenter's 1978 horror classic, Halloween, possibly the best scare movie to come along... Halloween II
When John Carpenter's Halloween was released in 1978, no one (least of all the filmmakers) could have predicted the phenomenon it would create. Not only did Halloween turn into one of the most profitable movies of all time, but it spawned a class ... Halloween IV: The Return of Michael Myers
When the original Halloween reached screens in 1978, director John Carpenter intended for it to be a one-off project. However, the film's unexpected financial success paved the road for Halloween II, an inferior sequel that tied up most of the loo... Halloween: Resurrection
Note to readers: this review contains spoilers. If you care, come back and read the review after you have endured the torture that is Halloween: Resurrection. There are three levels of quality in the horror genre, all of which are represented in...