Movies with music written by Jon Brion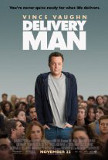 Delivery Man
Calling Delivery Man a "comedy" is a bit of a stretch, because it's rarely funny. Dumb, yes, but not in a way that's worthy of more than a half-hearted chuckle. Then again, it functions even worse as a "drama" because the production insults the vie... Eternal Sunshine of the Spotless Mind
A unique romantic comedy, unfettered by the normal expectations of the genre, is a rare and wondrous thing. That's precisely what director Michel Gondry, working from a screenplay by Charlie Kaufman (Being John Malkovich, Adapatation), delivers. ...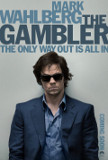 Gambler, The
The Gambler is a solid remake - a film that retraces the path of the original while carving out its own identity. The 2014 iteration isn't as good as its 1974 predecessor but it offers its share of small pleasures, not the least of which is the c... Hard Eight
Inertia. The dictionary defines it as "a property of matter by which it remains at rest or in uniform motion," and this is an apt descriptor for Paul Thomas Anderson's debut feature, Hard Eight. During the first half, virtually nothing happens --... I Heart Huckabees
After seeing two previews for David O. Russell's I Heart Huckabees, I had no idea what it was about. Now, having seen the movie, I still feel like I'm on the outside looking in. I certainly realize why the preview is so obtuse. There's no way that tw...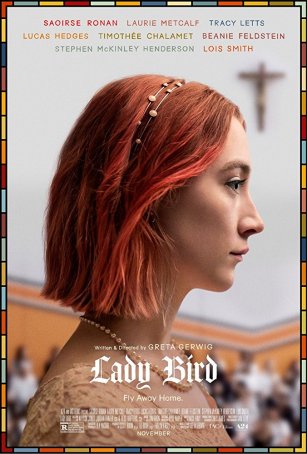 Lady Bird
Lady Bird, the solo directorial debut of actress Greta Gerwig, is the intimate coming-of-age story of a young woman from Sacramento, California, who believes the world is happening out there while she is trapped in a dead-end existence. Highl... Magnolia
With Magnolia, director Paul Thomas Anderson has segued into the realm of the three hour movie. It's an ambitious step to take - making lengthy, ensemble movies with tangentially related and occasionally interconnected storylines can be a risky en...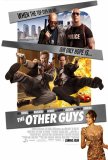 Other Guys, The
Will Ferrell's recent resume isn't anything to get excited about: Land of the Lost, Step Brothers, Semi-Pro, Blades of Glory. There's a sameness to all of them, not only in that the Ferrell characters are difficult to differentiate from one anothe... Punch Drunk Love
Punch Drunk Love represents a departure on the part of two key participants. For Adam Sandler, who portrays the film's protagonist, this is an attempt to play it straight, without falling back on antics, physical comedy, or silliness. For Paul Th...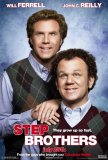 Step Brothers
When did Will Ferrell stop being funny? It wasn't that long ago that this Saturday Night Live alum looked to be following in the footsteps of the likes of Jim Carrey and Adam Sandler but, somewhere along the way, Ferrell's train derailed. Now, on...