Movies starring Angela Lansbury Anastasia
Finally, there's a legitimate challenge to Disney. And, while it's unlikely that Twentieth Century Fox's Anastasia will break the Mouse's stranglehold on animated films, it's a good place to start. Anastasia is easily the best non-Disney anim... Fantasia 2000
Comparing Fantasia 2000 to the original Fantasia is in some ways unfair, especially considering the way movie-going methods and tastes have changed over the past six decades. Yet, even though the hand-drawn animation has been helped along by the la... Gaslight
Ingrid Bergman won her first Oscar for portraying Paula Alquist, the vulnerable, insecure heroine of George Cukor's diabolical, atmospheric thriller, Gaslight. Bergman, essaying a much different character from either of her last two roles (Maria ...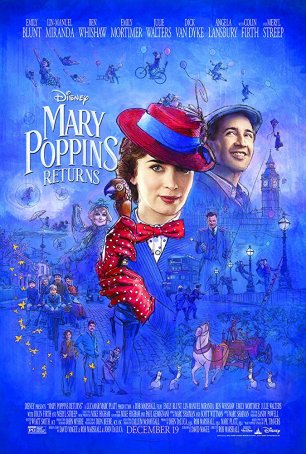 Mary Poppins Returns
At the end of the 1964 film Mary Poppins, the character of Bert (played by Dick Van Dyke) offers this final wish: "Goodbye, Mary Poppins, don't stay away too long." Walt Disney Pictures hopes that 54 years – the longest span between a mot... Nanny McPhee
Nanny McPhee is an excellent movie… if you're a seven-year old girl. That's less a negative evaluation than it is a statement of fact. This isn't a "family film;" it's a "children's film." What's more, it's for girls who are old enough to unde...