Movies starring Chris O'Dowd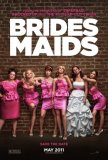 Bridesmaids
One of the positive qualities often attributed to movies in which Judd Apatow claims involvement (here, he's listed as a producer) is that, beneath all the raunchiness and profanity, lies a core of sweetness. It's the Tootsie Pop philosophy of R-ra...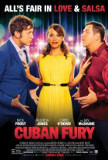 Cuban Fury
Love and dance have been linked together for as long as there have been movies. Cuban Fury is the latest member of this proud tradition but it's not likely to cause many viewers to forget the classics (or even some of the not-so-classics) of the ge...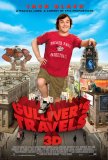 Gulliver's Travels
With the arrival of this "adaptation" of Gulliver's Travels, author Jonathan Swift must be spinning in his grave fast enough to make a top dizzy. If Swift was alive, no doubt he'd demand that his name be removed from the credits. Little of his sati...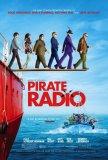 Pirate Radio
Despite arriving on North American screens mid-way through the month of November with a cast that features three previous Academy Award nominees (Philip Seymour Hoffman, Kenneth Branagh, Emma Thompson) and a similarly honored writer/director (Richa... St. Vincent
Call it the Grumpy Old Man syndrome. In recent years, there has been a spate of movies about hoary curmudgeons bonding with kids. From Bad Santa to Bad Grandpa, it's all about oldsters learning life lessons from youngsters and vice versa. St. Vin...