Movies starring Hugh Jackman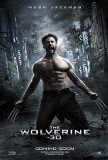 Wolverine, The
Finally - a superhero movie that doesn't feel like every other superhero movie. The Wolverine proves that it's possible to have a movie based on a comic book franchise that doesn't involve mass destruction, the fate of the planet, and a seemingly i... X-Men
For Marvel Enterprises, the arrival of X-Men on the big screen represents the culmination of efforts that stretch back more than 20 years. For that long, Marvel has been trying to get one of their properties - Spiderman, The Fantastic Four, X-Men,...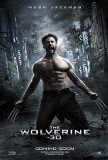 X-Men Origins: Wolverine
2008 was the year in which the comic book superhero came of age. Films like Iron Man and especially The Dark Knight illustrated what was possible when a motion picture dared to take its characters out of the comfortable box in which too many super...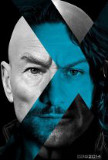 X-Men: Days of Future Past
X-Men: Days of Future Past doesn't feel like a superhero movie, at least not in a traditional sense. There are action scenes but many are suffused with a sense of futility. Battles turn into massacres with the "good guys" on the wrong side of the c... X-Men: The Last Stand
For X-Men viewers, this is probably as straightforward as it gets: if you liked the first two, you're likely to appreciate the third. X-Men: The Last Stand isn't as taut or satisfying as X-Men 2, but it's better constructed and better paced than t... X2
The problem with X2 is essentially the same one that plagued X-Men: too many characters, resulting in too little screen time for each one. X2 may be the most ambitious superhero motion picture to date, but it doesn't work quite as well as Spider-...