Movies starring Kathleen Turner
Body Heat
Body Heat is Lawrence Kasdan's directorial debut. His role behind the camera was earned in large part because of his writing contributions to The Empire Strikes Back and Raiders of the Lost Ark, two of the biggest movies of the early '80s. And, i...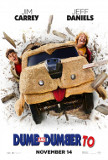 Dumb and Dumber To
What propels filmmakers to make a sequel to a 20-year old film? Is it nostalgia for the brand of comedy that characterized the original? Is it desperation on everyone's part to revive flagging careers? Or is it Hollywood's acceptance that recogniz...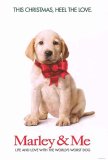 Marley & Me
Want to see a grown man cry? Take him to Marley & Me. Based on the best-selling and beloved memoir by former Philadelphia Inquirer columnist John Grogan, the movie ends in such a way that ensures there won't be a dry eye in the theater. By turns... Virgin Suicides, The
The Virgin Suicides is Sofia Coppola's directorial debut, and its effectiveness illustrates that she's better behind the camera than she is in front of it. (Most movie-goers will remember her ill-fated attempt to portray Michael Corleone's daughte...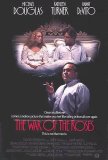 War of the Roses, The
When it comes to dark satires of the romantic comedy genre, few films are more vicious than Danny DeVito's 1989 offering, The War of the Roses. The film revels in its blackness in a way that few films during the last several decades have; even th...