Movies starring Ray Liotta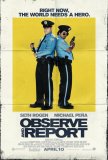 Observe and Report
Probably every review written of Observe and Report will mention, in one context or another, Paul Blart: Mall Cop. The connection is understandable: both are satirical looks at the trials and tribulations of life as a private security guard (a.k.a...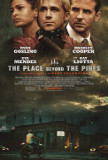 Place Beyond the Pines, The
By turns powerful and frustrating, The Place Beyond the Pines is a three act tale about the sins of the fathers being visited upon the sons. It uses coincidence to emphasize consequence and ably applies karmic lifestyle interpretation to the text. ... Revolver
Revolver had its world premiere at the 2005 Toronto Film Festival, some 27 months before finding its way into a small number of U.S. multiplexes. If that says nothing else, it's that distributors shied away from the film, fearing its complete lack... Smokin' Aces
Smokin' Aces is Tarantino lite - a vague and unsuccessful attempt to bring together a bunch of offbeat, unrelated characters in a situation where a bloody resolution is inescapable. Like an absentminded chef, however, writer/director Joe Carnahan ... Wild Hogs
Wild Hogs is more tired, worn out, and sagging than its protagonists - an arthritic comedy whose humor is below mediocre and whose drama is cringe-worthy. Were it not for the marketability of its stars, this movie would be headed directly for Netf...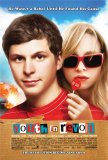 Youth in Revolt
From the beginning, it's apparent that there's something "off" about Youth in Revolt. It's not that the film is fatally flawed, but the tone is uneven, the satire is blunt, the comedy rarely generates more than feeble laughs, and the lead characte...