Movies with cinematographer Jonathan Brown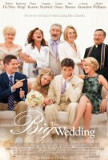 Big Wedding, The
Despite being adapted from a generally well-liked French film, The Big Wedding feels like nothing more ambitious than a big screen sit-com. It's tired and dated with too few laughs to justify the stultifying attempts at drama and the impossible-to-... Family Stone, The
It's a tough thing for a dysfunctional-family-at-Christmas movie to avoid doses of melodrama, and it's fair to say that The Family Stone contains its share. But the nice thing about the movie is that it avoids overt manipulation. There's some - i...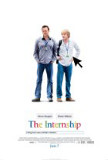 Internship, The
Perhaps The Internship might have worked eight years ago, had it been released in the wake of the unexpected success of Vince Vaughn and Owen Wilson's Wedding Crashers. (Emphasis on the word perhaps - this movie wouldn't have been any better in 200... Pink Panther, The
There are only two reasons to see The Pink Panther, and neither has anything to do with Steve Martin or his bastardization of Inspector Clouseau. The first is the opening credits cartoon - no matter how bad the movie, at least the title character,... School for Scoundels
School for Scoundrels feels like a wasted opportunity. This is a case of a motion picture failing to unlock the promise of a ripe potential. As black comedies go, this one is too tepid to hit any mark by which a movie is deemed successful. The d... Without a Paddle
Want to know why Paramount Pictures is struggling? Watch Without a Paddle and you'll gain some insight. At least the film understands what it is, as is indicated by the steaming pile of excrement that appears 2/3 of the way through the proceeding...